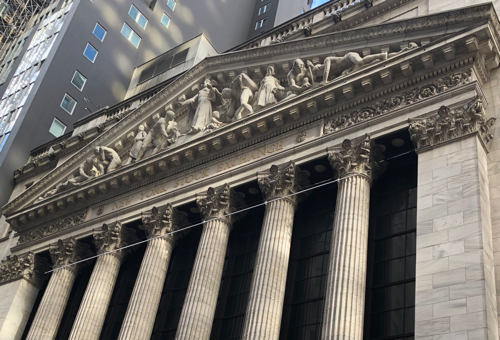 I'm in New York City with our technology evangelist who is set to wrap eight solid weeks "on the road" events -- speaking at consecutive Big Data meetups across Europe and the Asia-Pacific region.
This week Akmal Chaudhri is with me in New York City. He's a road warrior -- but no person can speak simultaneously at meetups on both sides of the country. That's why Akmal will be speaking tonight at the NYC In-Memory Computing Meetup and our colleague Val Kulichenko, lead architect at GridGain Systems, will cover the DevOps Exchange San Francisco Meetup.
Both meetups run from 6-8 p.m. local time and are free, but please RSVP to help the organizers best arrange for food and seating.
Val will explain how Kubernetes can orchestrate a distributed database. Distributed databases can make so many things easier for a developer, but not always for DevOps. Val will demonstrate how Kubernetes can do the orchestration with a distributed SQL database (or other kinds of distributed storage) as a data layer -- instead of using a relational database. The event happens in San Francisco at 631 Howard Street, 3rd Floor. RSVP.
In New York, I'll be hosting the In-Memory Computing Meetup -- which now has 1,042 members at it's one-year anniversary. We've got about 140 RSVPs for tonight's event but there is plenty of room for more. So please RSVP if you can make it. The meetup will be happening at 1740 Broadway on the 15th floor.
In this talk, Akmal will cover the key capabilities and features of in-memory computing platforms that are important for financial applications -- including ACID compliance, SQL compatibility, persistence, replication, security, fault tolerance, fraud detection and more.
Looking back at last night, Akmal also talked about Kubernetes and Ignite at the Future of Data: New York Meetup. The other speaker was Gabriel Jimenez, an infrastructure developer at Bloomberg. Gabriel said he's working mainly in the realm of distributed systems and addressing ETL challenges. He explained how his team combined Apache Phoenix and Apache® Ignite™ in a springboot application to create a high-performance, scalable storage solution with SQL.
I've invited Gabriel to speak at our next NYC IMC Meetup. Last night's video was "raw" and (as of yet) is unedited. It was live-cast on our YouTube channel and is available for playback now below.
I'll share photos from tonight's NYC meetup, which will also be recorded. Stay tuned!