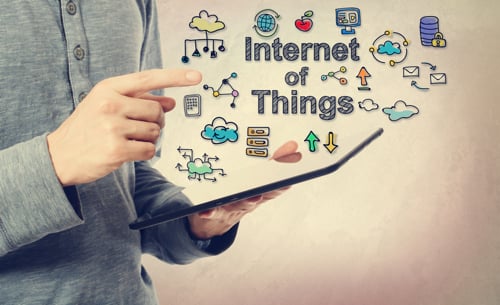 I invite you to register now for our free one-hour webinar Oct. 18 that will teach you how to stream data to an Apache® Ignite™ cluster from embedded devices and real-time data processing with Apache® Spark™.
Although both Apache Ignite and Apache Spark are in-memory computing solutions, each one targets different use cases and are complementary projects. Used together, they deliver superior performance and functionality.
Delivered by GridGain product manager Denis Magda, who is also Apache Ignite PMC chair, this webinar will present a Fast Data solution that can receive endless streams from the Internet of Things (IoT) and be capable of processing the streams in real-time using Apache Ignite's cluster resources.
Why is this important to you? Because today it's not enough to build a mesh of sensors or embedded devices to get more insights about the surrounding environment and optimize your production.
Usually, your IoT solution needs to be capable of transferring enormous amounts of data to a storage or cloud where the data has to be processed further.
Quite often, the processing of the endless streams of data has to be done almost in real-time so that you can react on the IoT subsystem's state accordingly, and in time. At the end of this webinar, you'll understand how Apache Ignite and Apache Spark work together to accomplish this task.
Register now to reserve your spot! The webinar is titled "Apache® Spark™ and Apache® Ignite™: Where Fast Data Meets the IoT," and begins at 11 a.m. Pacific time (that's 2 p.m. Eastern).