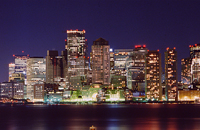 GridGain will be presenting at
Boston Area Scala Meetup
on "BigData Distributed HPC with GridGain and Scala". Good discussion about in-memory data platform in general, BigData and what role in-memory technology plays in BigData. As always - plenty of live coding developing live MapReduce apps in front of the audience.
All details at
Boston Area Scala Meetup
website.
Hope to see you there tomorrow!