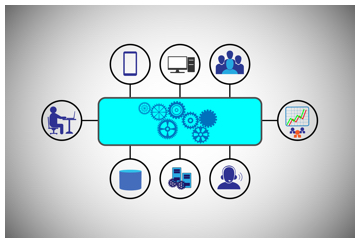 Join me April 19 at 11 a.m. Pacific time and learn how to overcome the performance limitations common to microservices architectures built using traditional database architectures with in-memory computing using Apache® Ignite™.
Services in a microservice architecture are comprised of a suite of software apps that communicate with one another via a network to complete a business goal. Apache Ignite is a high-performance, integrated and distributed in-memory platform for computing and transacting on large-scale data sets in real-time, orders of magnitude faster than possible with traditional disk-based or flash technologies.
Microservices-based solutions can become victims of their own success as greater and greater demands are placed on the systems that use them, hitting performance. Such solutions usually encounter the same issues as applications that are not microservices-based when under a heavy load or when processing rapidly growing volumes of data.
During this free webinar, I'll examine service-oriented architectures (SOAs) used to build flexible, independently deployable software systems and how Apache Ignite can serve as a solid backbone.
Register now to reserve your spot! I'll be taking questions following the webinar but feel free to ask some in advance in the comments section below.