2018 was another great year for GridGain Systems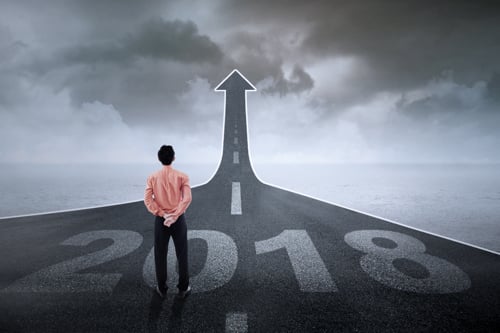 In summing up the business side of GridGain for last year (compared with the community side that I usually blog about), the company continued strong momentum throughout 2018. Let's take a closer look.
Key achievements during the year included 200 percent year-over-year growth in new customers, numerous industry honors, key product and service innovations and increasing popularity of the In-Memory Computing Summit. Taken as a whole, this success reflects GridGain's continued industry leadership.
GridGain, as you probably know, is a provider of enterprise-grade in-memory computing solutions based on Apache® Ignite™. GridGain is the most comprehensive in-memory computing platform for high-volume ACID transactions, real-time analytics, web-scale applications, continuous learning and HTAP. Here's 2018 in review:
Growth
New customers signed in 2018 tripled compared to 2017, driven by leading companies in industries including financial services, fintech, e-commerce, retail, online travel services, web-scale online business services, telecommunications, transportation and healthcare.
Annual Recurring Revenues increased 113 percent year-over-year driven by new customer sales as well as growth within existing customer accounts worldwide.
GridGain expanded its global presence in Western Europe, North America and the Asia Pacific regions. GridGain also expanded its executive team, adding Tim Carley as Managing Director, EMEA, and Lalit Ahuja as Vice President Professional Services.
Awards
Products and Services
In-Memory Computing Thought Leadership
The second annual In-Memory Computing Summit® Europe took place in June of 2018 at the Park Plaza Victoria London. More than 300 attendees representing 190 organizations from 22 countries on four continents heard keynotes and breakout sessions on a broad range of in-memory computing topics. Presenters included representatives from 451 Research, CG Consultancy, FSB Technology, ScaleOut Software, the Storage Networking Industry Association (SNIA), GridGain Systems and more.
The fourth annual In-Memory Computing Summit® North America took place in October of 2018 at the Hyatt Regency San Francisco Airport. With nearly 450 registrants, the conference included keynotes and breakout sessions by representatives from American Airlines, ING Belgium, Intel Corp., Oracle, Salesforce.com, Huawei, SNIA, Wellington Management, GridGain Systems and more.
GridGain announced the Call for Papers for the third annual In-Memory Computing Summit Europe, taking place June 3-4, 2019 at the Park Plaza Victoria London. The Call for Papers will end on February 10, 2019.
GridGain continued its global effort to help businesses understand how in-memory computing addresses the speed and scale requirements of modern, data-intensive applications. The company participated in dozens of industry conferences, hosted over 30 webinars and workshops, and organized or provided speakers for more than 100 meetups around the world.