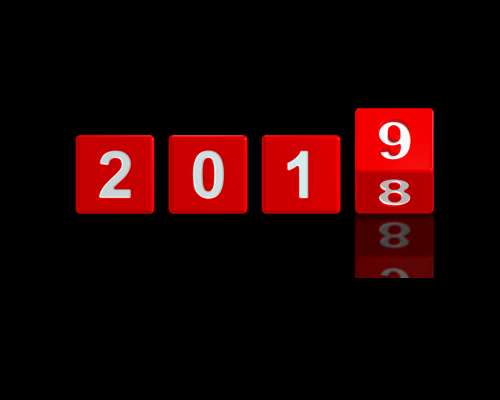 It's New Year's Eve! Looking back over the past 12 months, 2018 has been a stellar year for the GridGain/Apache® Ignite™ community. Our experts spoke at 147 meetups and 37 conferences around the globe, and also participated in 36 webinars. That's about 220 hours of combined talks – mostly about the open-source Apache Ignite. Incredible!

A majority of the talks were presented by our intrepid technology evangelist, Akmal Chaudhri – who traversed the world numerous times in 2018. Based in our London office, Akmal's role is to help build the global Apache Ignite community and raise awareness through presentations and technical writing.
I'm not sure exactly how many countries Akmal visited this year, but his travels included nearly every country in Western Europe along with Singapore, Hong Kong, Kuala Lumpur – and several visits to New York City, Atlanta, Silicon Valley and Washington, DC.
If you'd like Akmal to speak at your meetup, please connect with me on LinkedIn (or leave a comment below) and I'll do my best help set that up. Same goes if you have a talk about Ignite you'd like to present at any relevant meetup (anywhere in the world).
Speaking of which, GridGain organizes and sponsors In-Memory Computing Meetups in the San Francisco Bay Area, New York City, London, Hong Kong and Moscow. And coming soon: Paris. If you're interested in presenting at any of these IMC Meetups, please fill out this speaker form (or connect with me via LinkedIn).
Aside from Akmal, our next power presenter in 2018 was Denis Magda, vice president of the Apache Ignite PMC and GridGain's director of product management (he's also Akmal's manager). Before joining GridGain, Denis worked for Oracle, where he led the Java ME Embedded Porting Team -- helping bring Java to IoT.
GridGain's lead architect, Valentin (Val) Kulichenko, was also a frequent meetup champion presenter this past year. Val is a software engineer, solution architect and distributed systems enthusiast. He's an Apache Ignite committer and PMC member, and his constant contributions are aimed at improving the quality of Ignite and also the user experience of those working with it.
Coming in 2019!

Here's a peek at our upcoming meetups, webinars and conferences for 2019.
And the call for speakers is underway for the In-Memory Computing Summit Europe 2019, June 3-4 at the Park Plaza Victoria, London. But hurry, the deadline for submissions is February 10! Reading through the 2018 summit agenda might help to inspire you, as will viewing some of the video presentations and slides.
Interested in visiting the IMC Summit Europe as an attendee? You're in luck! My New Year's gift to you is a complimentary all-access ticket! I only have 10 free tickets so if you are sure you can make it to London for the two-day conference, click here to claim your pass. If you miss out on my free ticket, you can still take advantage of Super Saver pricing until March 3. That price is £375 (£21.12 process fee).
At the In-Memory Computing Summit, attendees can learn about the wealth of in-memory computing technologies now available and learn best practices from users and practitioners. In-memory computing is changing the computing landscape and opening the path to next generation applications for use cases in areas such as web-scale applications, the Internet of Things (IoT), and Big Data analytics.
That's all for this update. Happy New Year, and here's wishing you a joyous and prosperous 2019!